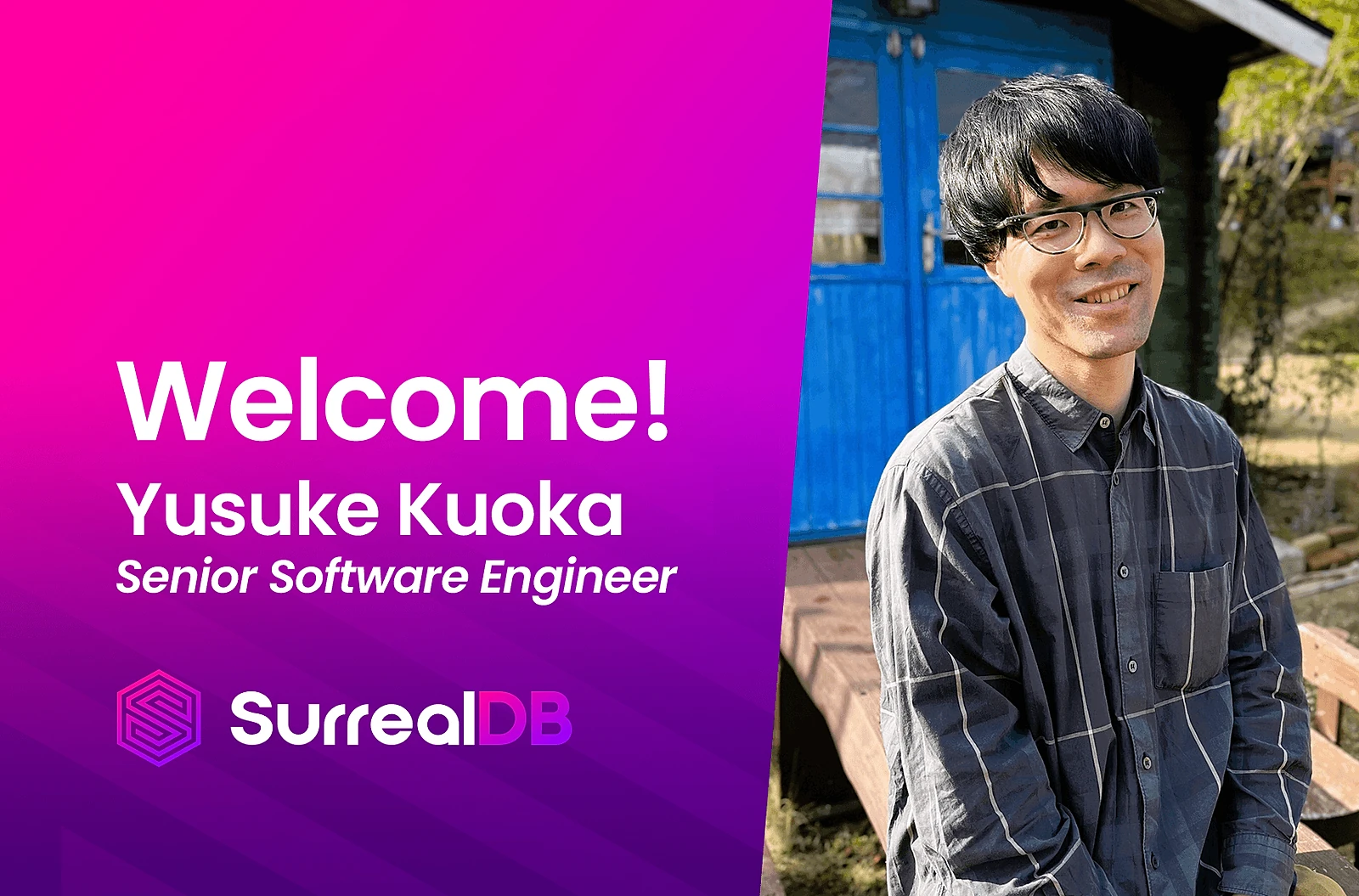 March 1, 2023
Welcome Yusuke Kuoka!
We are very excited to announce that Yusuke Kuoka has joined SurrealDB!
As the lead maintainer of the famous 'helmfile', and the creator of the now GitHub Actions adopted 'actions-runner-controller', Yusuke is a seasoned open-source engineer. An AWS container hero since 2017, and a GitHub Star since 2021, he is passionate about containers, massive distributed systems, and databases. Yusuke joins us from Yahoo! Japan, and will initially be focused on scalable indexing engines, the full-text search functionality, and change-data capture functionality.