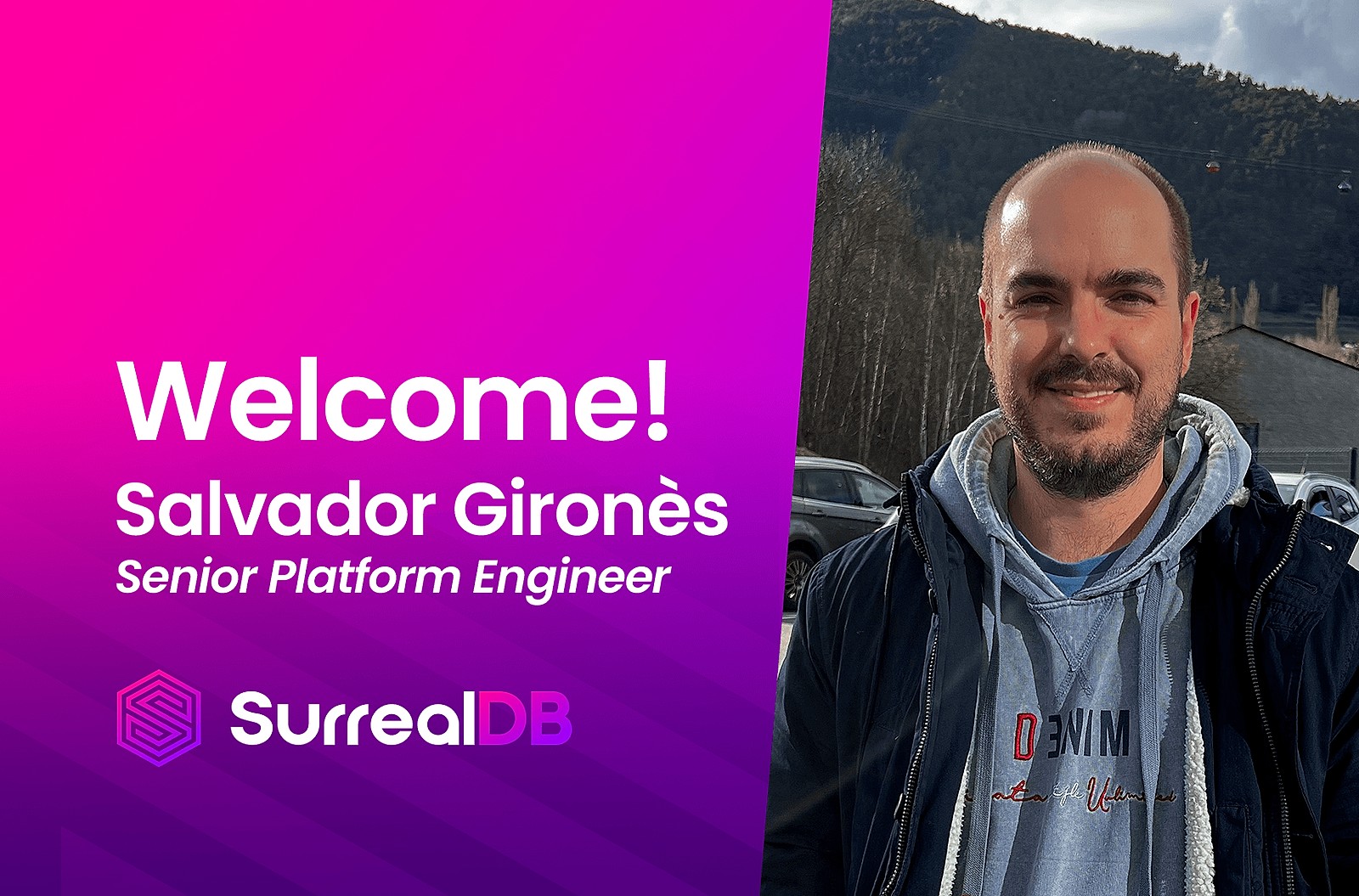 March 20, 2023
Welcome Salvador Gironès!
We are thrilled to announce that Salvador Gironès has joined SurrealDB!
Salvador helped build and scale the Netlify infrastructure to support the first 1 million developers in their early days. More recently he spearheaded the development of the complete infrastructure for Xata.
With his extensive infrastructure experience, Salvador will be focusing on clustering, distributed monitoring, and delivering SurrealDB's cutting-edge DB-as-a-Service cloud offering.