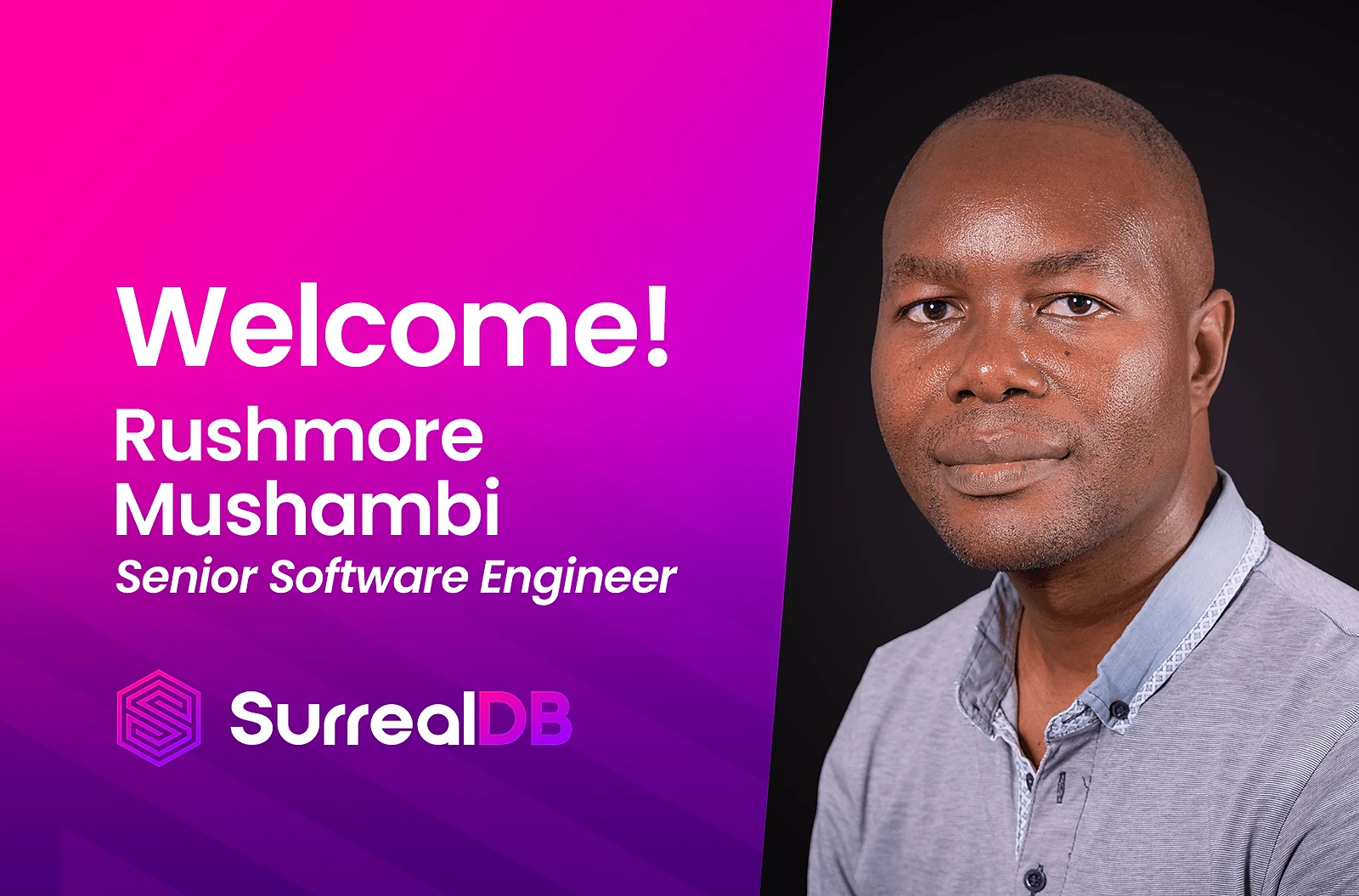 January 23, 2023
Welcome Rushmore Mushambi!
We are very excited to announce that Rushmore Mushambi has joined SurrealDB. He is a passionate software engineer with 20 years of programming experience, including 7 years in Rust.
Rushmore is our first hire from the community where he has contributed on performance and client library integrations, and is the biggest contributor behind CEO Tobie. He will initially be focusing on client libraries and integrations, database performance and SurrealQL parsing.