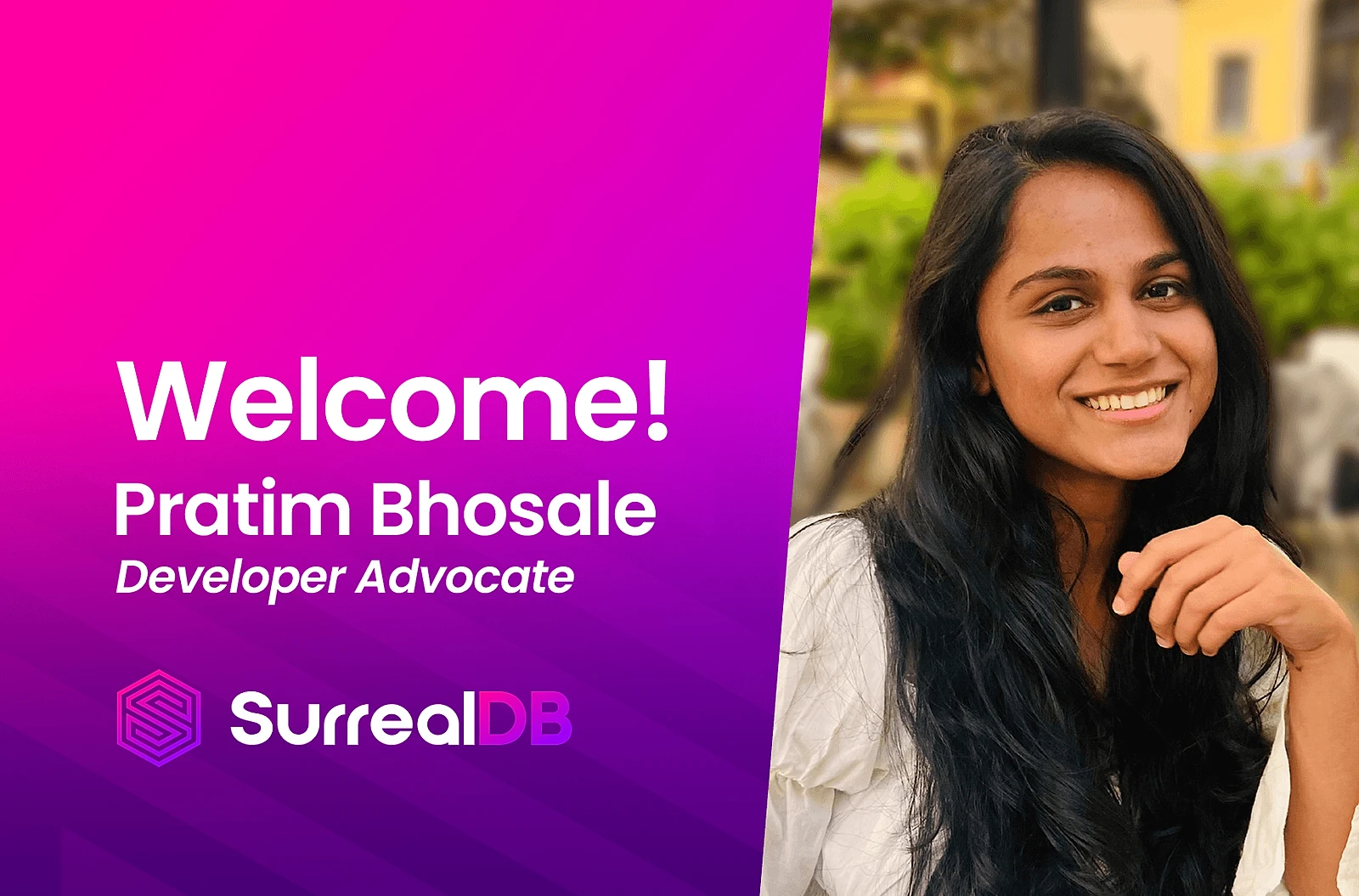 March 2, 2023
Welcome Pratim Bhosale!
We are very excited to announce that Pratim Bhosale has joined SurrealDB!
With a history in backend engineering at UBS, Pratim is an accomplished Developer Advocate and content strategist, possessing a keen interest in podcasting and startups. Pratim will work closely with the team to enhance SurrealDB's developer experience and support.