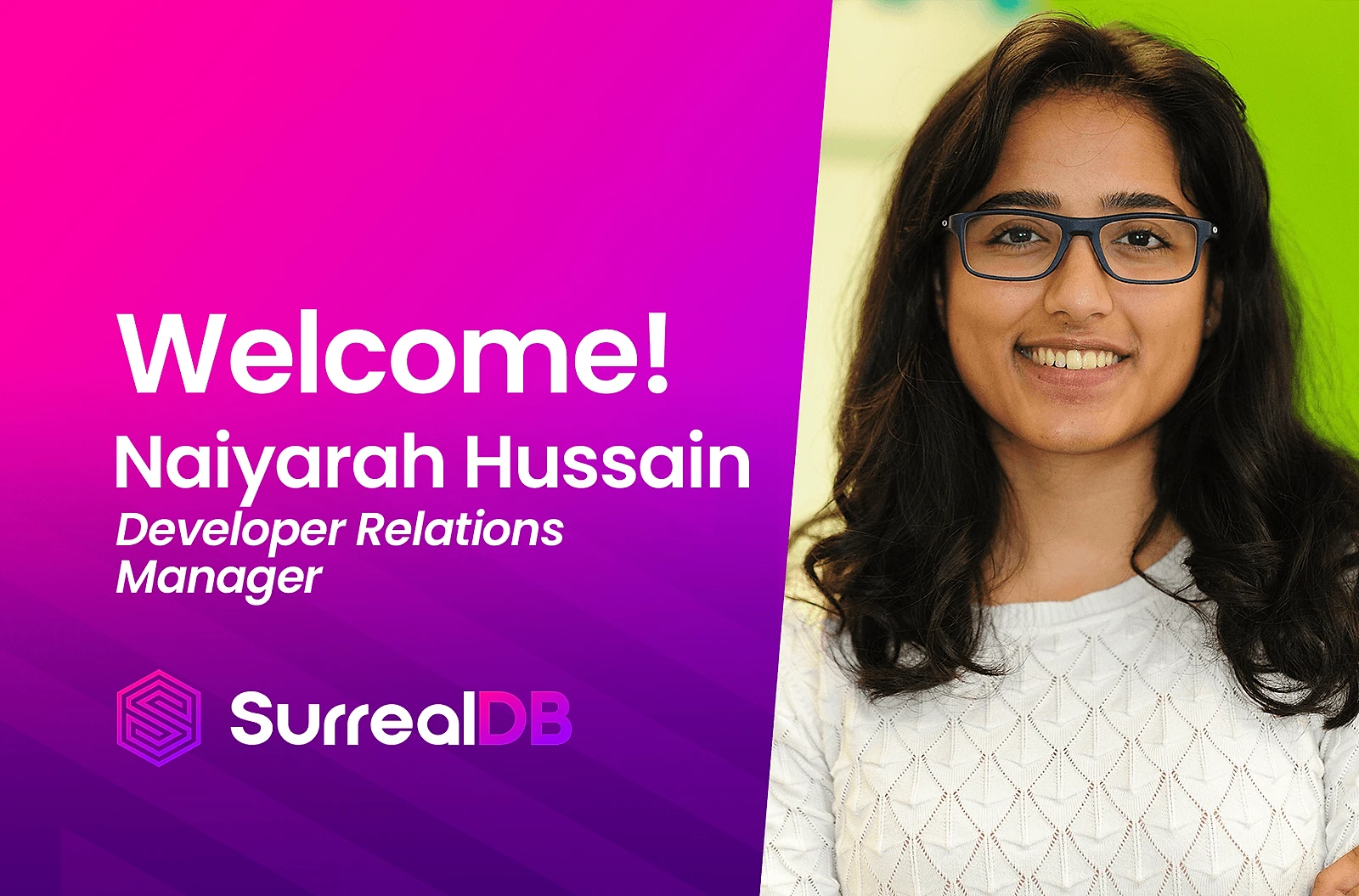 May 8, 2023
Welcome Naiyarah Hussain!
We are thrilled to announce that Naiyarah Hussain has joined SurrealDB! 🎉💜
Naiyarah is an experienced Developer Relations Leader and Machine Learning Engineer specialising in natural language, object and gesture recognition, ethical AI, and malware analysis.
Previously at IBM and Lightning AI, Naiyarah has a history of working with developers from Open Source communities, enterprises, startups and universities, and will focus on building our developer relations programmes, working with our enterprise customers, and setting up the SurrealDB Ambassador programme.