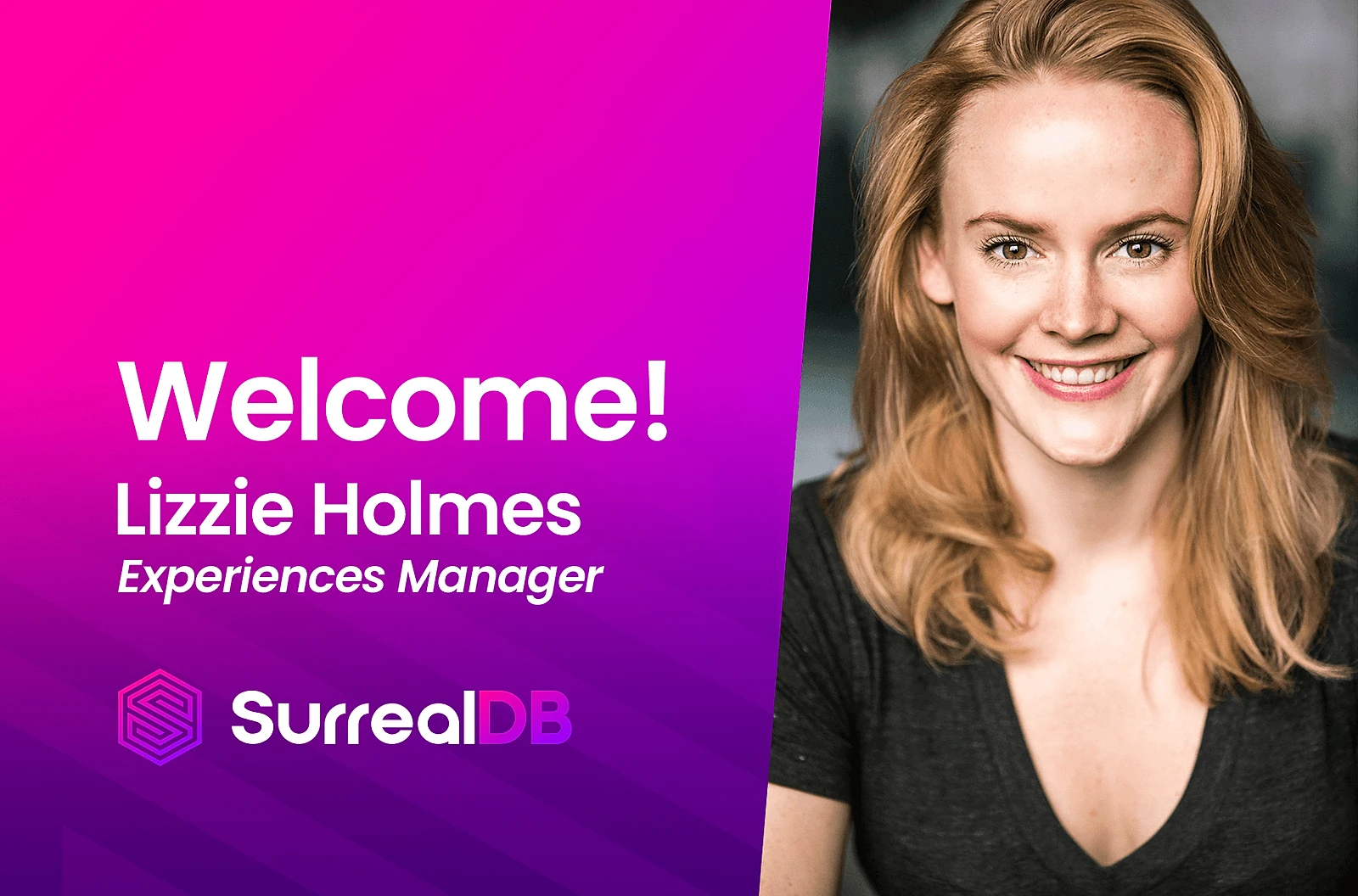 December 8, 2022
Welcome Lizzie Holmes!
We are very excited to announce that Lizzie Holmes has joined SurrealDB as our new Experiences Manager. She brings with her a wealth of knowledge and experience with startups, growing communities and creating unique inspiring events.
Do you also want to join our team? Then we'd love to hear from you!