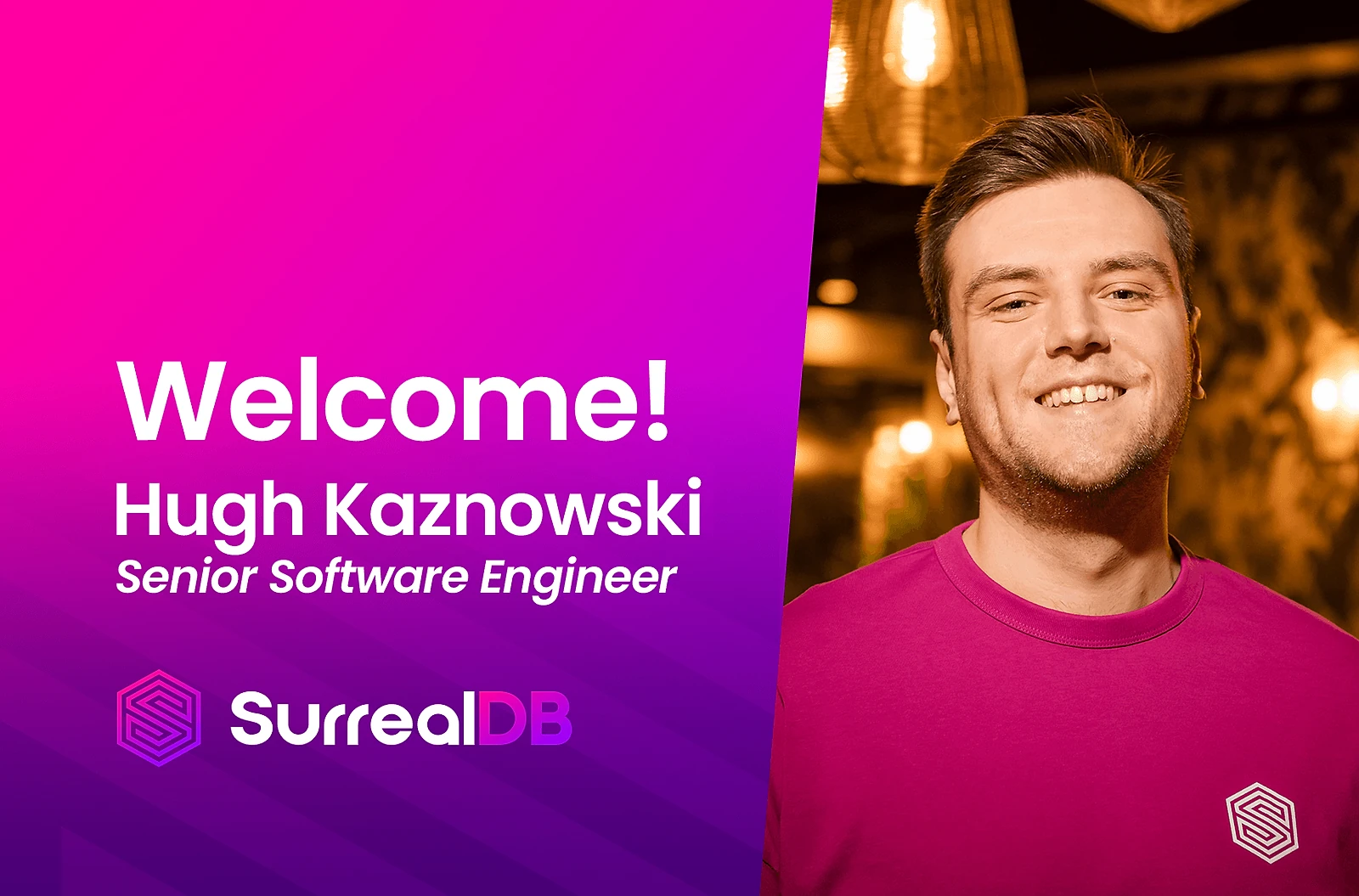 January 27, 2023
Welcome Hugh Kaznowski!
We are very excited to announce that Hugh Kaznowski has joined SurrealDB. With a wealth of experience in software engineering, Hugh is particularly drawn to the challenges of distributed systems, with extensive experience in Java and a strong affinity for the Rust programming language.
Formerly of Neo4j, Morgan Stanley and Thought Machine, Hugh will initially be focusing on realtime live queries, and the distributed systems and protocols which will ensure that SurrealDB is highly-available and highly-scalable.