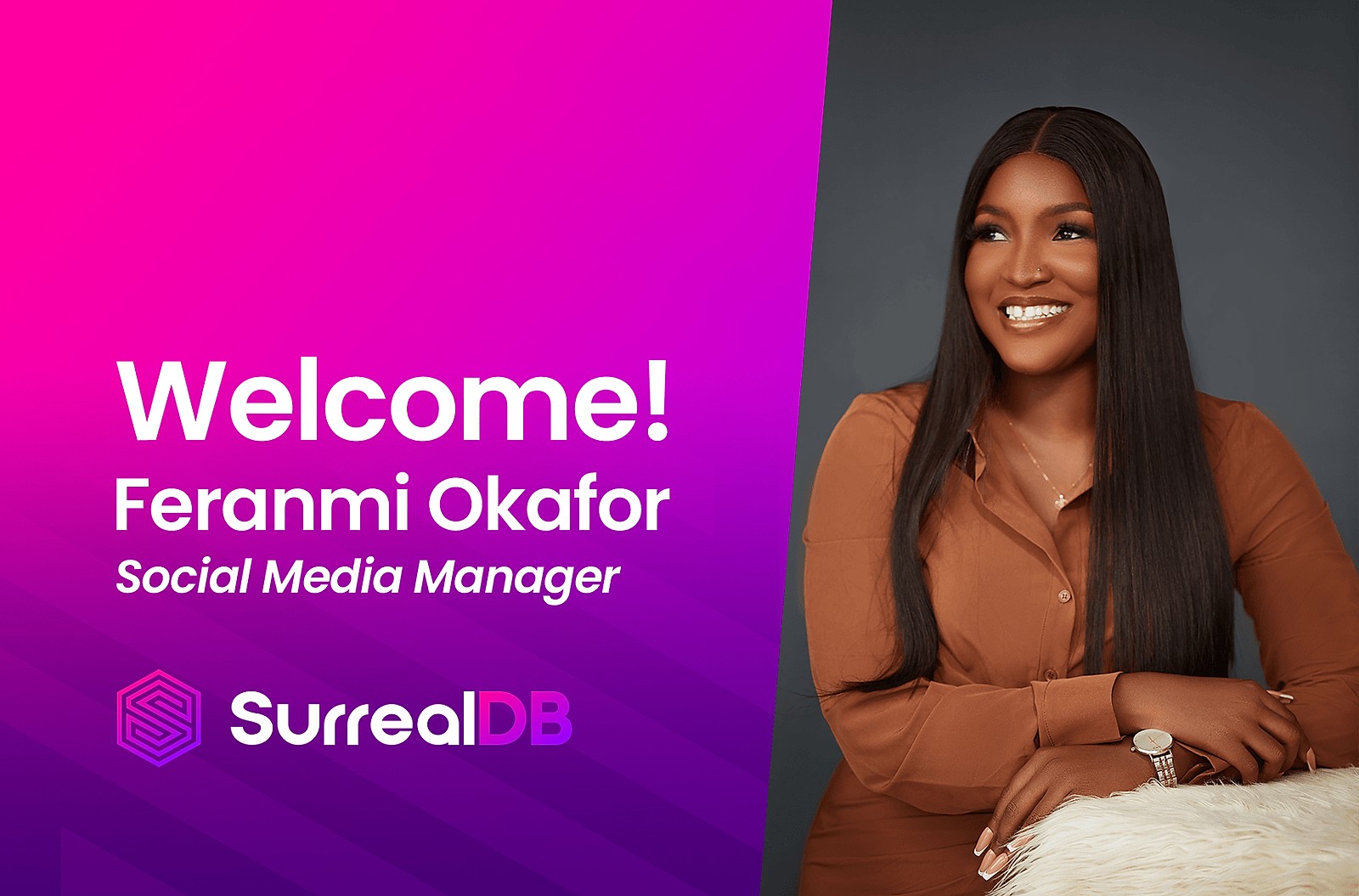 April 11, 2023
Welcome Feranmi Okafor!
We are thrilled to announce that Feranmi Okafor has joined SurrealDB! 🥳
With a core emphasis on tech startups, Feranmi specialises in growth marketing. Over the past four years, she has worked with leading African startups to achieve rapid expansion while maintaining customer retention. 🚀
Additionally, she founded the Tech Marketers Hub, a community for aspiring and experienced digital technology marketers.
Feranmi will work closely with the community team to enhance SurrealDB's developer experience and support.