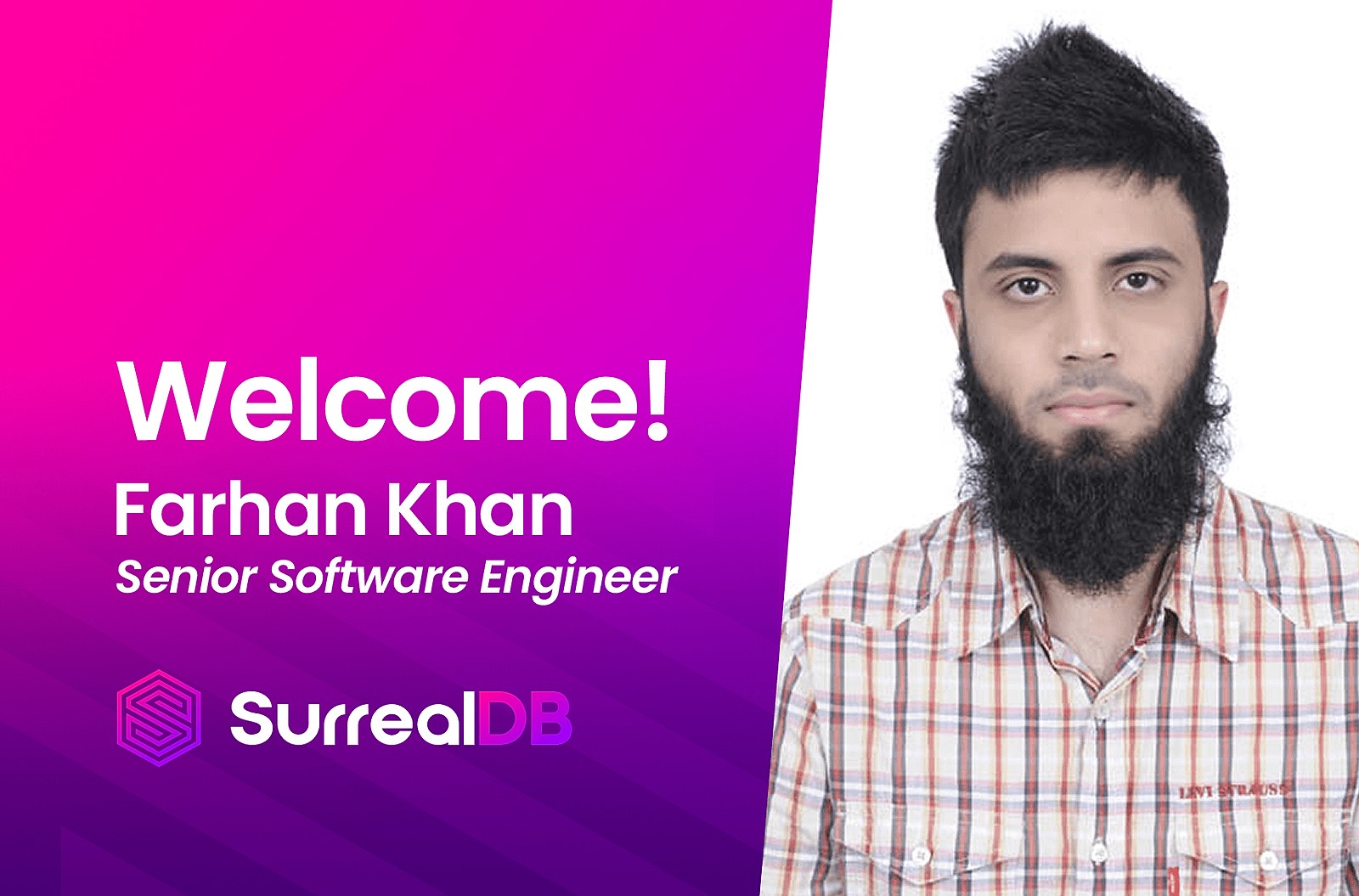 May 18, 2023
Welcome Farhan Khan!
We are thrilled to announce that Farhan Khan has joined SurrealDB! 🎉💜
Farhan is a software engineer with a deep interest in databases, blockchain and distributed systems.
With previous experience at VMWare and Cisco, where he worked on large-scale Kubernetes clusters and a distributed peer-to-peer protocol over networking routers, Farhan joins us from ImmuDB, where he worked on the database internals of the immutable storage layer, in addition to query optimisation, and data indexing.
He is passionate about exploring the complexities of distributed systems, diving into database internals, and driving product scaling.