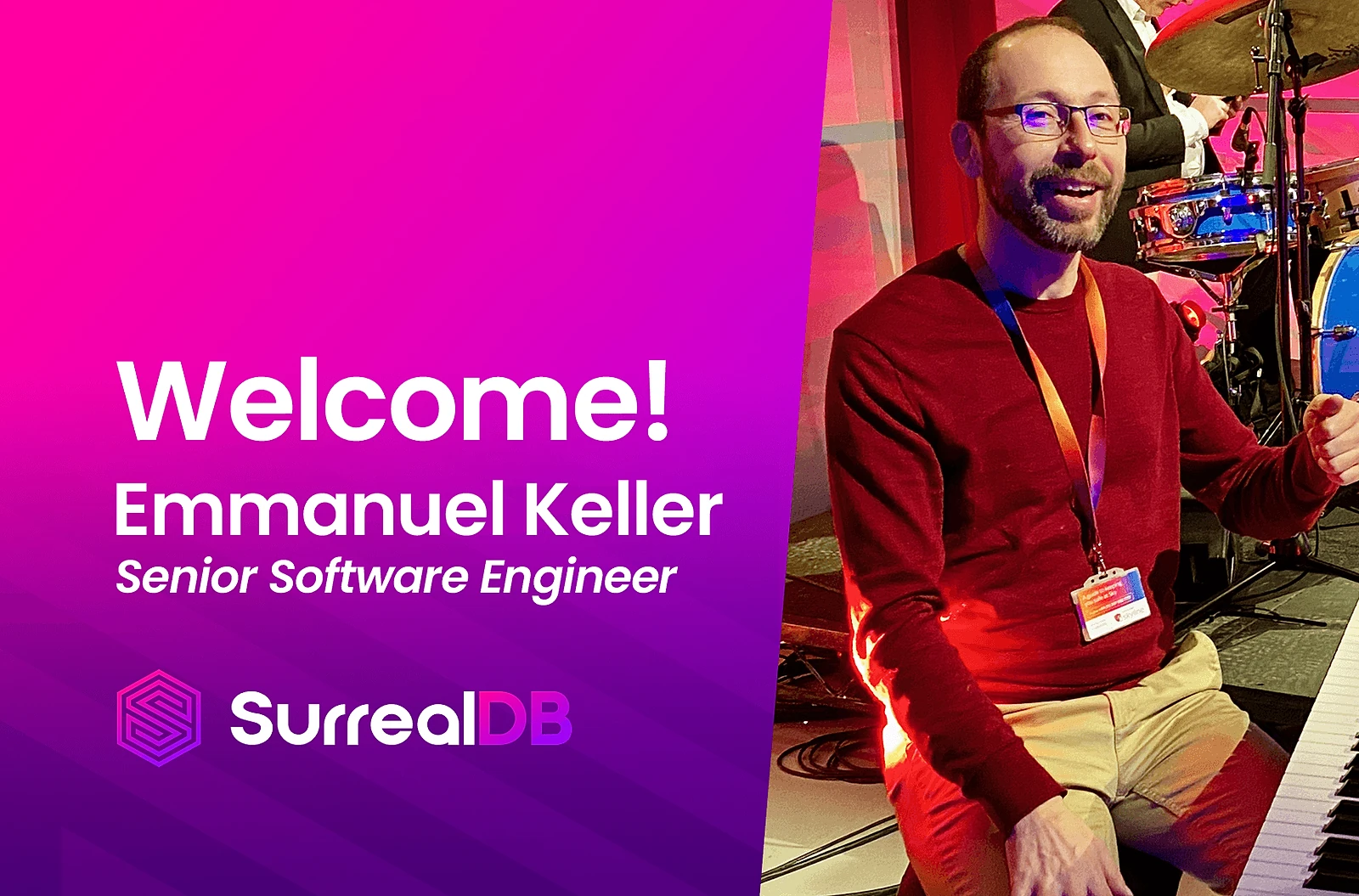 February 20, 2023
Welcome Emmanuel Keller!
We are thrilled to announce that Emmanuel Keller has joined SurrealDB!
With his extensive experience as the former head of search at Redis Labs and Front, Emmanuel will be focusing on the development of our distributed, full-text search and indexing engine written in Rust.