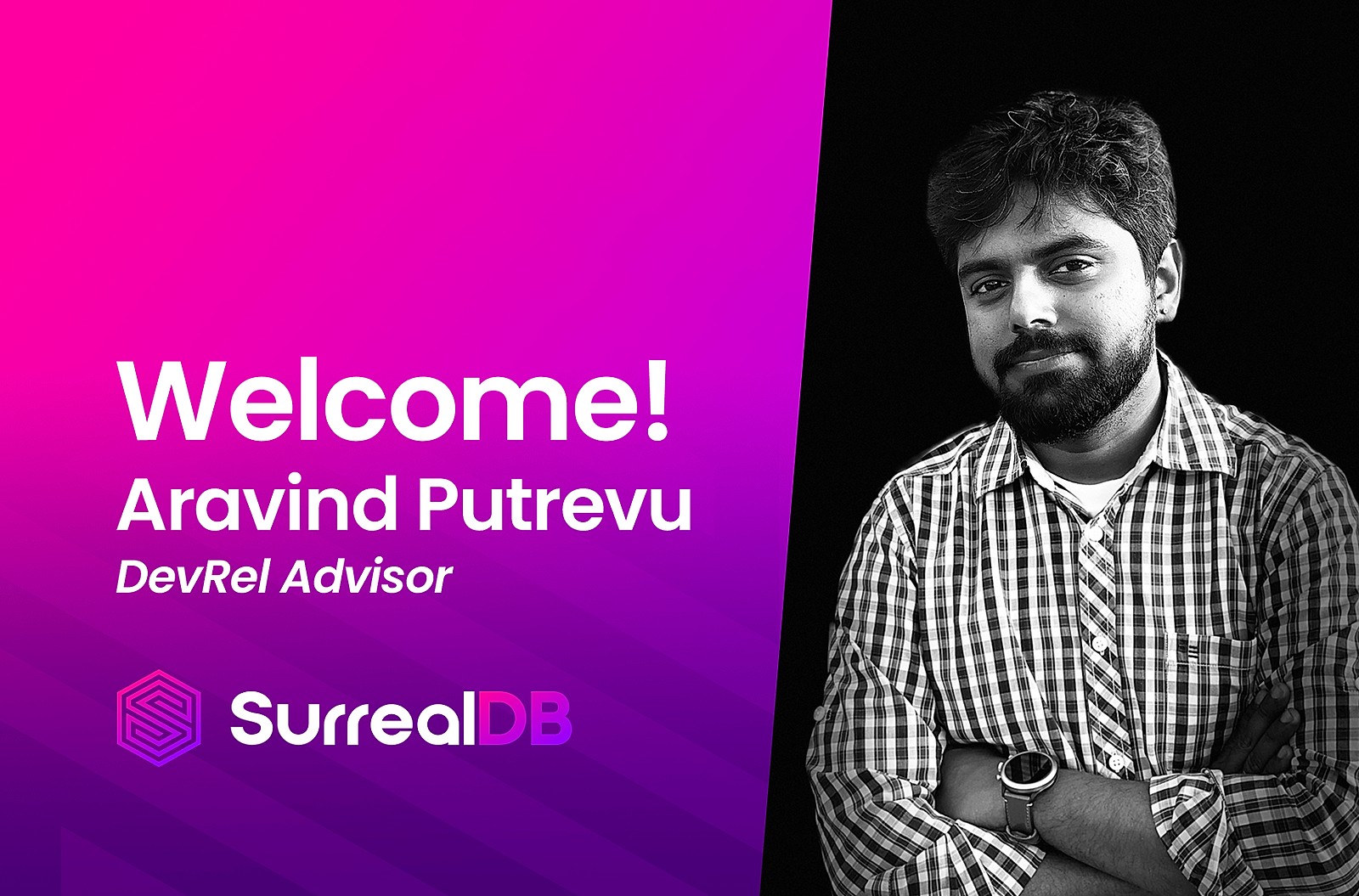 April 6, 2023
Welcome Aravind Putrevu!
We are thrilled to announce that Aravind Putrevu is a DevRel Advisor for SurrealDB!
Aravind is an aficionado of developer communities and has seven years of experience in the developer relations space. He has previously worked on bootstrapping community efforts in India and Southeast Asia for Elasticsearch. As an engineer, he has worked on projects involving Java, ETL systems, streaming and real-time analytics, and cloud security.
Aravind will advise us to better support our community, helping build and maintain current relationships and new partnerships.