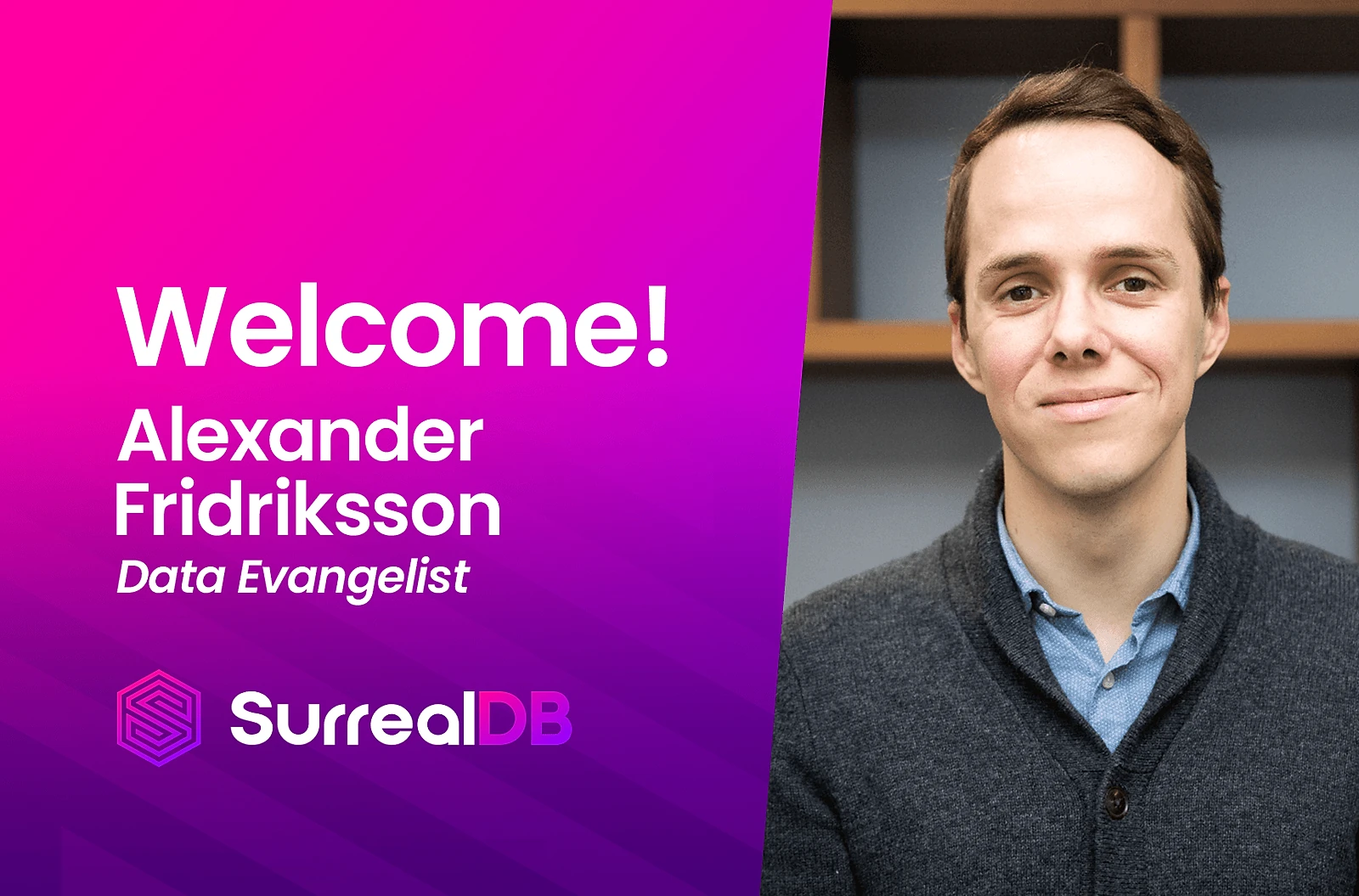 February 28, 2023
Welcome Alexander Fridriksson!
We are thrilled to announce that Alexander Fridriksson has joined SurrealDB!
Alexander has a wealth of experience in the data space ranging from consulting, training and coaching in both data visualisation and data engineering. Formerly of checkout.com and dbt Labs, Alexander is looking forward to helping the community uncover SurrealDB's full potential as a Data Evangelist, including looking at large datasets, performance benchmarking and comparisons, and advanced data visualisation techniques.