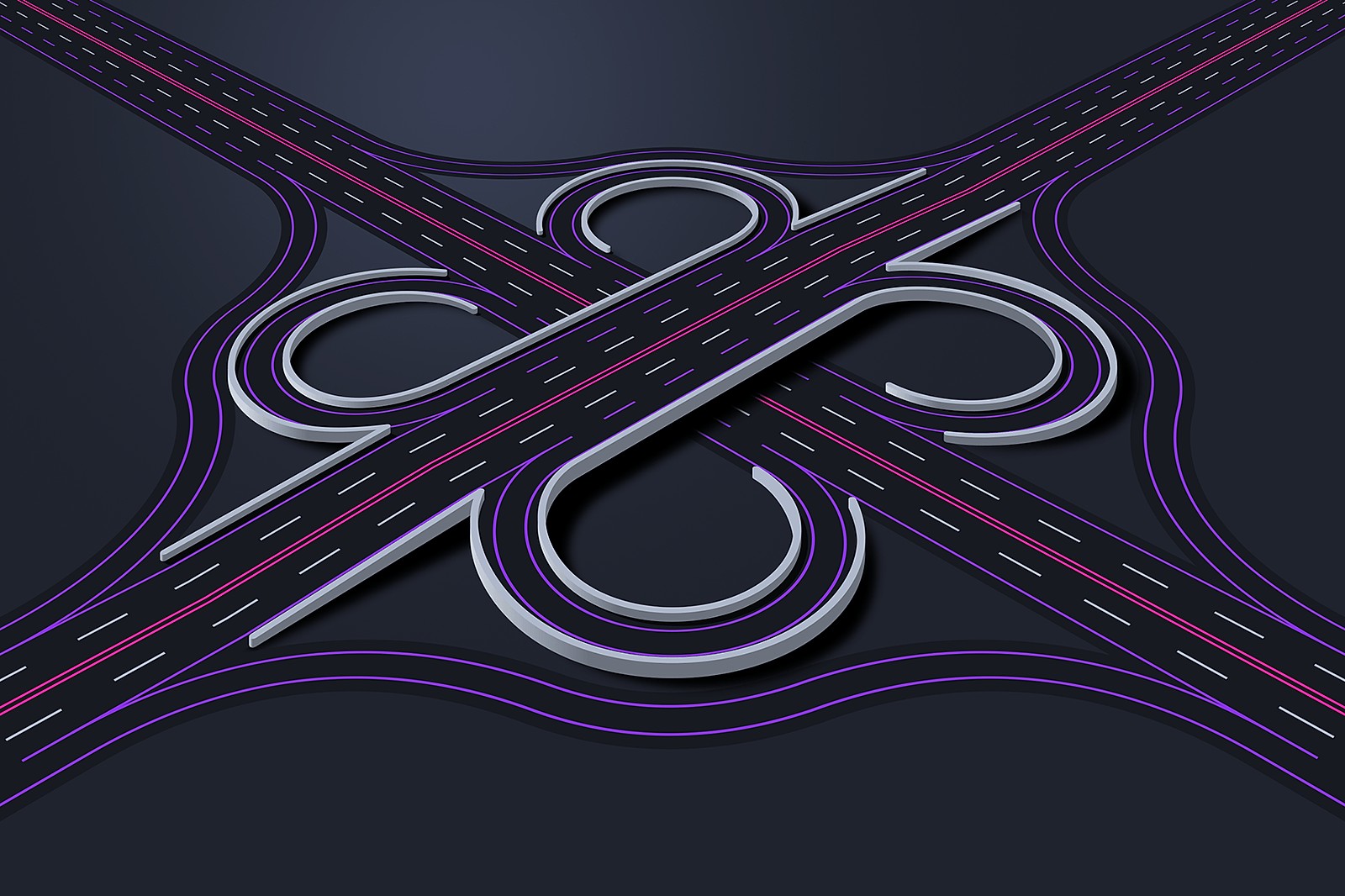 February 5, 2023
Updated SurrealDB features and roadmap
We have a number of new updates for you all!
We've updated the  SurrealDB features page with additional features, and new version releases for features coming soon.
We've also updated the SurrealDB roadmap page , which should give a rough idea of when we are planning on releasing the first major version of SurrealDB, and planning to launch SurrealDB Cloud.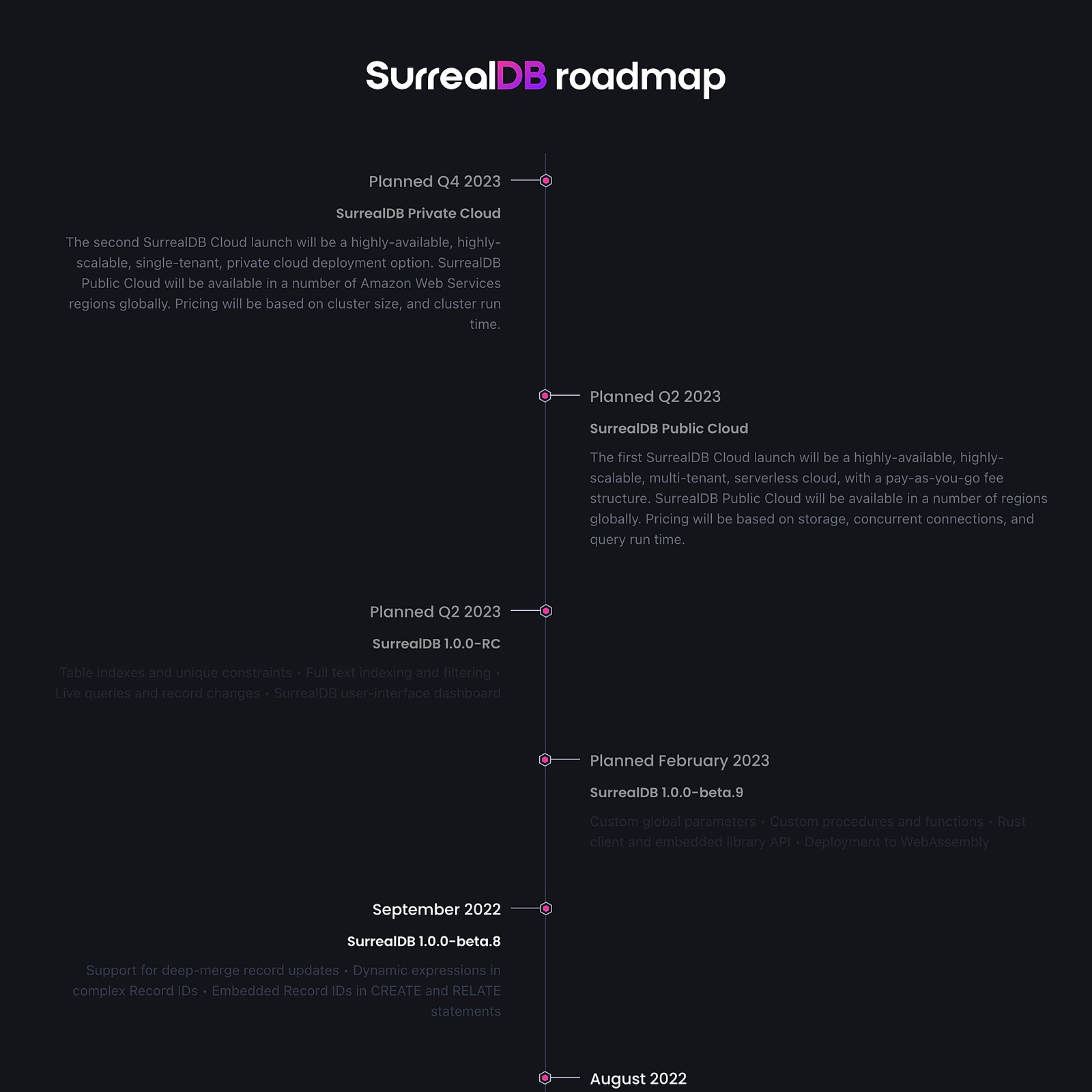 You can now keep track of what we have planned for SurrealDB!