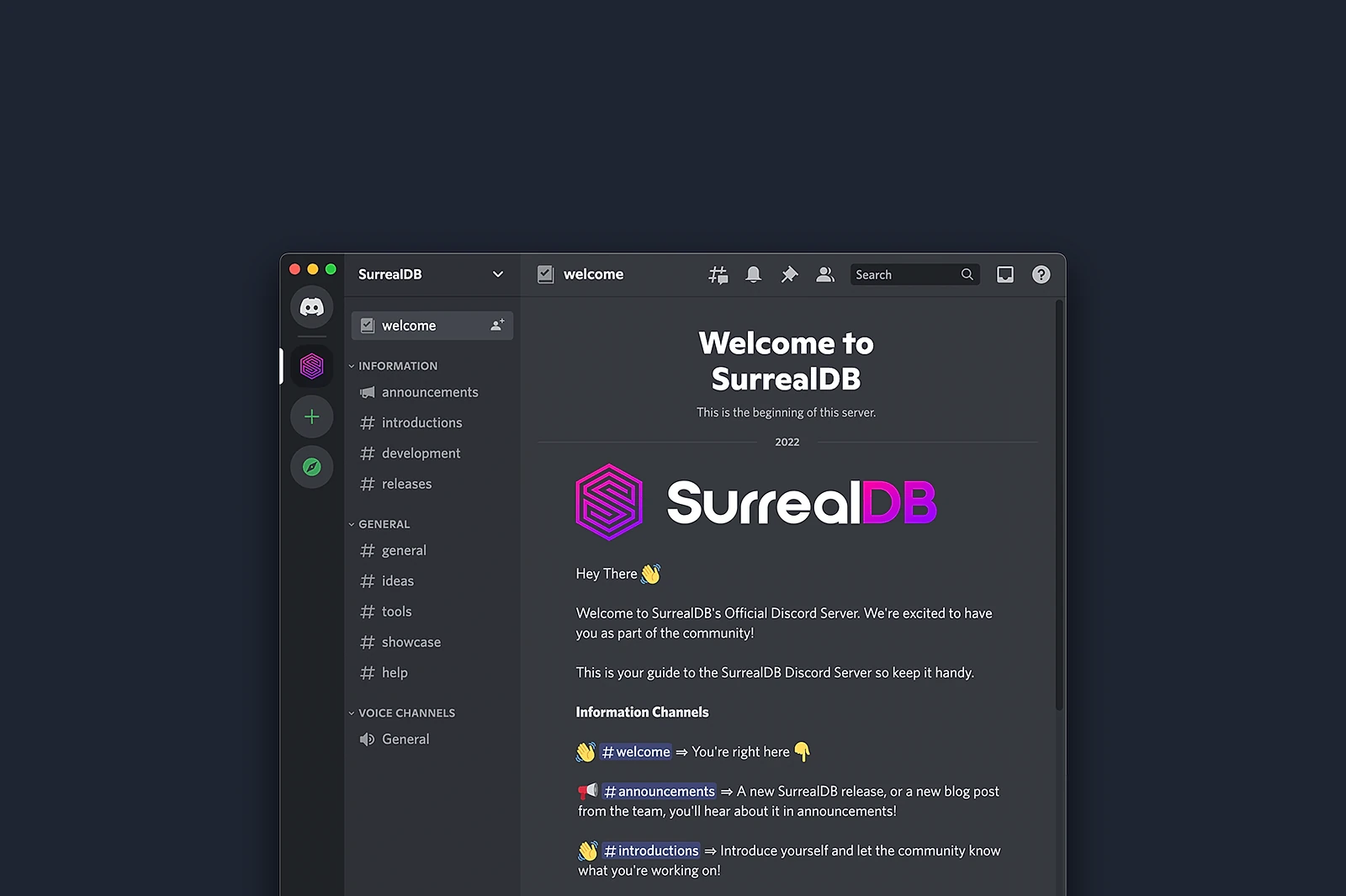 May 30, 2022
Join us on Discord!
We now have a SurrealDB Discord server for our community to chat with us and others.
Below is a guide️ to the SurrealDB Discord Server which can you also find on our 👋 welcome channel.
Information Channels
📢 announcements ⇒ A new SurrealDB release, or a new blog post from the team, you'll hear about it in announcements!
👋 introductions ⇒ Introduce yourself and let the community know what you're working on!
👩‍💻 development ⇒ Keep up-to-date with Github development activity, and new releases.
👏 releases ⇒ Check this channel for new releases of SurrealDB and client libraries.
General Channels
👍 general ⇒ General SurrealDB talk or don't know which channel to head to? Get started here.
💡 ideas ⇒ Is there a feature that you really want to see in SurrealDB? Tell the community about it!
🛠️ tools ⇒ Head here to talk about tools built to interact with SurrealDB. This is home to the SurrealDB Admin App!
😀 showcase ⇒ Built something cool? Show off your awesome project to the community here!
❓ help ⇒ Stuck with an issue and need help? Head over here for our help channel run by humans!
Our Discord server is a safe and inclusive environment for you to talk about SurrealDB and all things tech! No question is stupid, so ask away. We do not judge, so please help us keep it that way.
We look forward to seeing you there!
The SurrealDB Team